What Should You Bring for Camping? Some Advice for Campers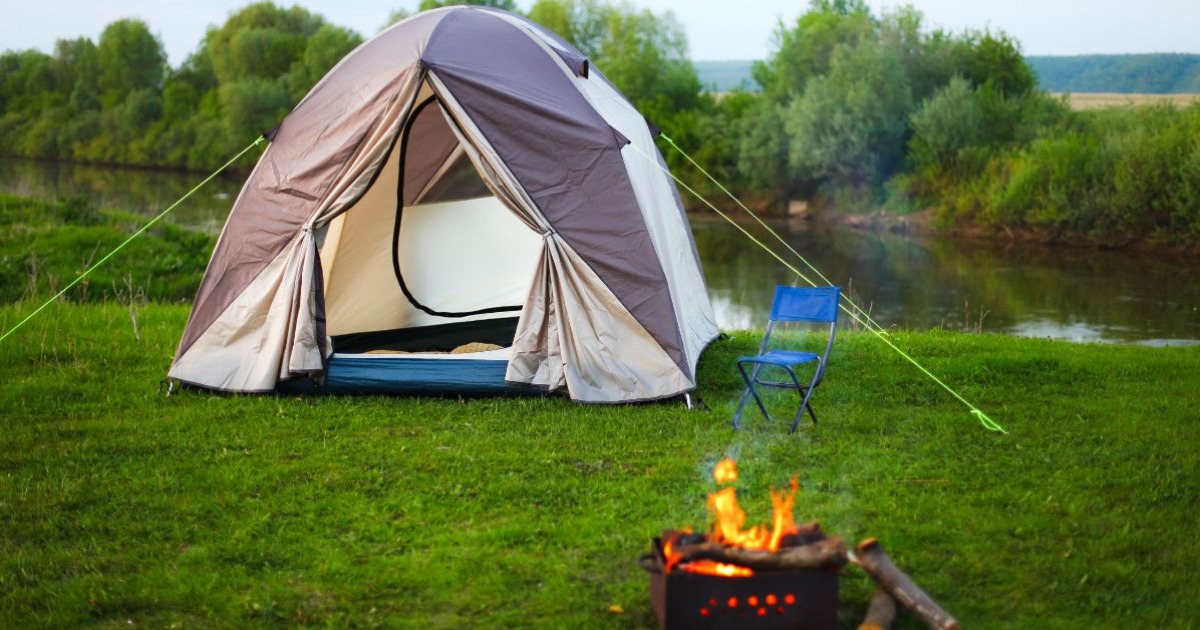 Camping is a fantastic way to spend time outdoors, exploring nature, and bonding with friends and family.
But, to ensure your camping trip is the best it can be, you must be prepared with all the necessary items. So what should you bring for camping?
Knowing what to bring for camping can be difficult for the uninitiated, as there are various items you should consider carrying.
Whether you are an experienced camper or just exploring the great outdoors for the first time, this blog post will help determine which items will make your camping trip a success.
Read on to learn more about the fundamental essentials you should bring when you head out to camp!
What Should You Bring for Camping?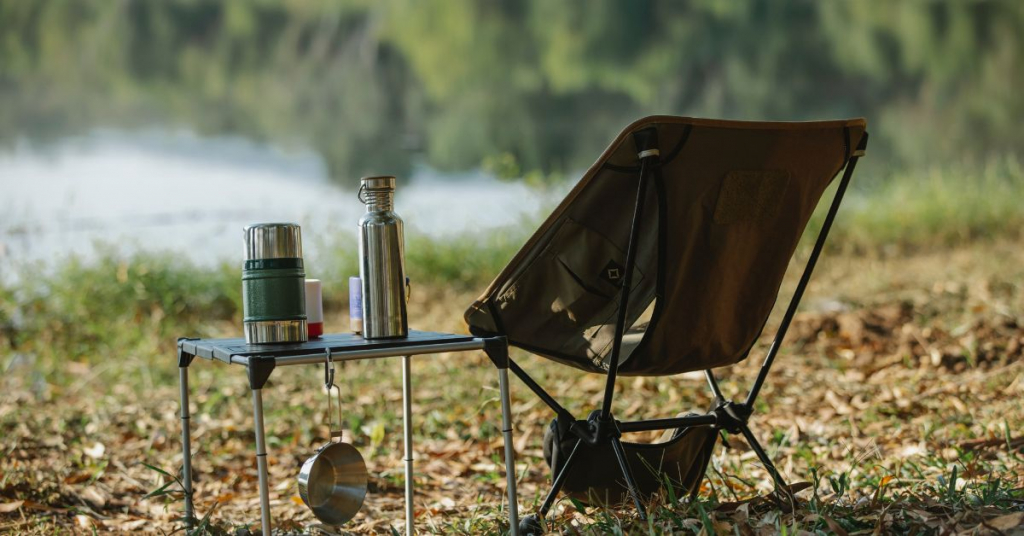 You should bring essential things when camping
When preparing for a camping trip, it is essential to be well-stocked with the necessary items to ensure a successful and enjoyable experience.
Necessary items to bring on a camping trip are as follows:
Campsite
When heading out on a camping trip, it is crucial to plan and be prepared. Here are items that you should bring along to ensure a comfortable and enjoyable trip:
Tent: A good quality tent is essential for keeping out the elements and providing a comfortable place to sleep.
Sleeping bag: A warmth-rated sleeping bag will help keep you warm and cozy while sleeping outdoors.
Sleeping pad: A sleeping pad will provide insulation between you and the cold ground.
Flashlight: A flashlight is essential for seeing in the dark.
Camp stove: A camp stove is necessary for cooking meals and boiling water.
Water containers: Make sure to bring containers to contain water.
Tools & Repair Items
When planning a camping trip, you must ensure you have the necessary tools and repair items. This could include things such as;
A multi-tool
Screwdriver set
Duct tape
Rope, a flashlight, a hammer
Any other tools needed for building a fire or setting up a tent
A first-aid kit
A sewing kit
Spare batteries
Remember to bring the mentioned-above items to ensure your trip is as safe and enjoyable as possible.
Kitchen
When you're planning a camping trip, you'll want to be sure to bring the necessary kitchen supplies.
Depending on the size of your group and the duration of your trip, you may need items such as:
A cooler, cooking pot, barbecue tools, plates, utensils, and cups
Food storage containers
A camp stove or campfire cooking equipment
A cutting board and a camp kitchen sink
Cooking oil, spices, condiments, kitchen towels, and cleaning supplies
Clothing & Footwear
Clothing and footwear are essential items to bring along, as they will provide protection from the elements and enable you to enjoy your outing.
Essential clothing items to bring include:
A waterproof coat, pants, or shorts
Several lightweight layers of clothing
A hat, a scarf, gloves, and several pairs of socks
A pair of water-resistant hiking boots, sneakers, and sandals
A mix of light and heavier clothing, such as a hoodie or a jacket, long-sleeved shirts and t-shirts, shorts, and long pants
Health & Hygiene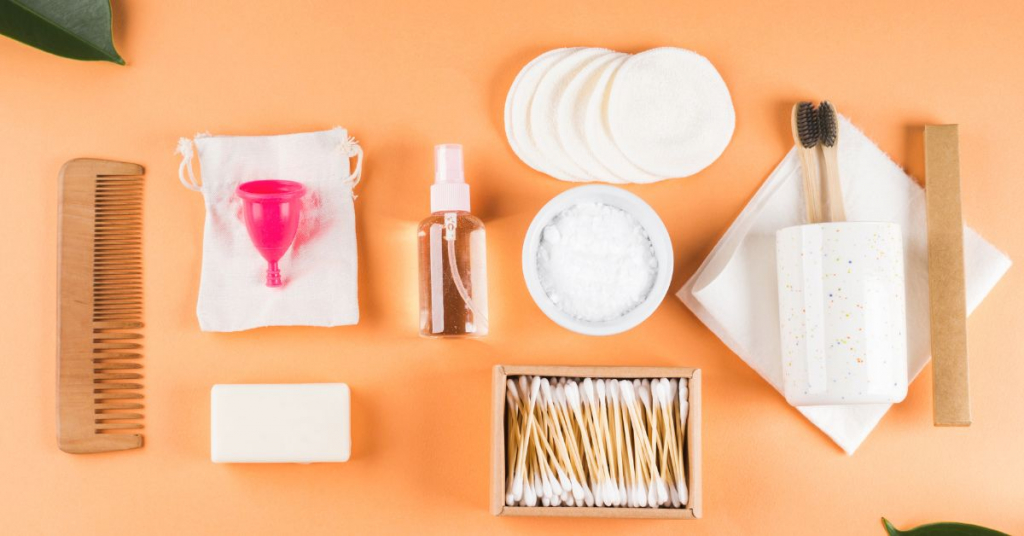 Bring some hygiene & health items
When packing for a camping trip, it is important to remember to bring essential health and hygiene items. This includes things such as:
Soap, shampoo, toothpaste, towels, and toilet paper
Lots of insects, bug spray, and sunscreen
Bandages, antiseptic, and pain relievers
A thermometer, over-the-counter medicines, and allergy medication
A nail clipper, hairbrush, deodorant, and a washcloth
Personal Items
These include personal items such as:
A credit card, cash, identification, and a cellphone
Campsite reservation confirmation to ensure that the campground will have a spot for you to stay.
What Should You Not Bring Camping?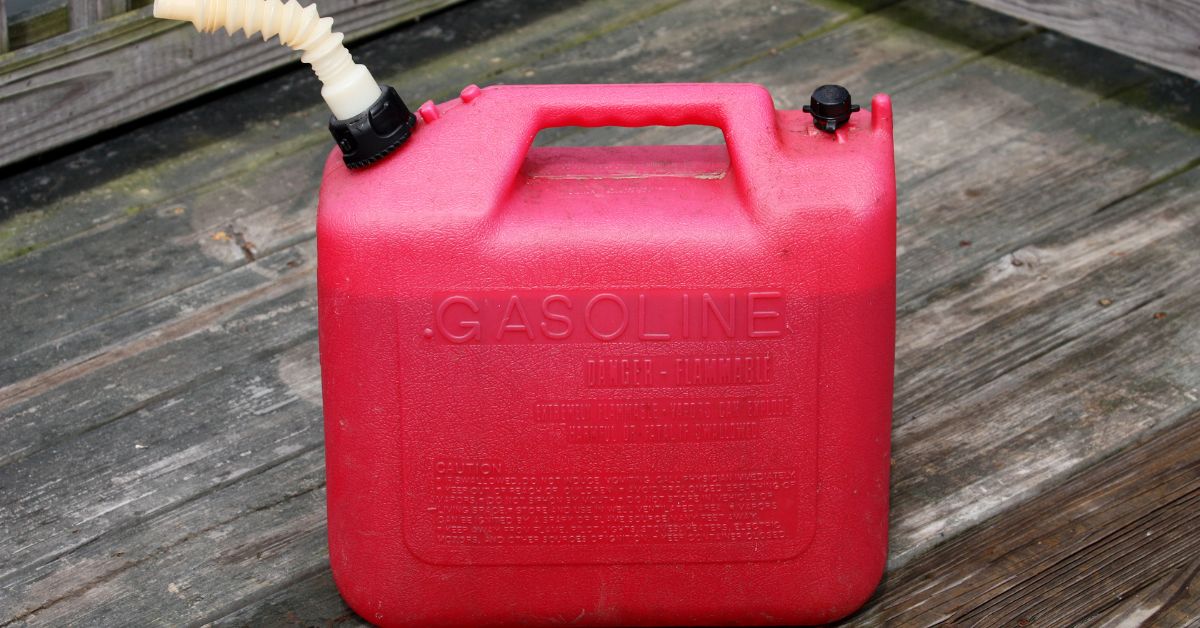 You should not bring anything flammable
Certain items are essential to ensure a successful and safe camping experience. However, knowing what you should not bring along when camping is vital.
These items can include anything flammable or combustible such as:
Gasoline
Aerosol cans
Propane tanks and fireworks
Campers should also avoid bringing any hazardous chemicals, such as:
You should also avoid bringing other materials, such as glass containers, which we can easily break.
Finally, it is best to leave expensive items such as jewelry and electronics at home to avoid potential theft.
FAQs
What to bring camping in a cabin?
When packing to go camping in a cabin, there are some essential items you should bring along.
Of course, the basics, like clothes, food, and toiletries, are a must. You will also want to bring items to help make your camping experience more enjoyable, like camping chairs, a camping stove, and camping cookware. Others can be:
A sleeping bag, blankets, and a raincoat
A collapsible tent, insect repellent, and sunscreen
Books, a deck of cards, or a portable stereo
What to bring camping with kids?
In addition to the usual camping items, such as a tent, sleeping bags, and a first aid kit, you'll also need items specifically related to children.
Consider packing items such as
Extra clothes, diapers, wipes, toys, games, and books
A night light, a stuffed animal, or a favorite blanket.
Sunscreen, insect repellent, and sturdy shoes
Sleeping bags, ground mats, or air mattresses for additional comfort.
What should a girl take camping?
Some of the essential items to bring include:
A reliable tent, a sleeping bag, blankets, a first aid kit,
A flashlight or headlamp, a stove
Cookware, food and snacks, water, clothing, appropriate shoes, and any personal items you may need
A map, compass, and other navigation tools
What should you not keep in a tent?
Generally, anything that could potentially start a fire or damage the tent should be avoided, including:
Candles, matches, and lighters
Food, drinks, and anything that could attract wildlife, such as scented lotions and soaps.
Any electric devices
Any sharp objects, such as knives or scissors
Keeping these items out of your tent will help ensure your safety and the longevity of your tent.
Conclusion
Camping can be fun and exciting and a great way to get away from it all.
So what should you bring for camping? It is essential to make sure that you have the necessary supplies and equipment to ensure a safe and enjoyable experience.
By bringing the right items, such as a tent, sleeping bag, first aid kit, and other essential items, you can make sure that your camping trip is as comfortable, convenient, and enjoyable as possible.
So remember to pack all the essentials before you go camping!