What Is Camping? What You Need to Know!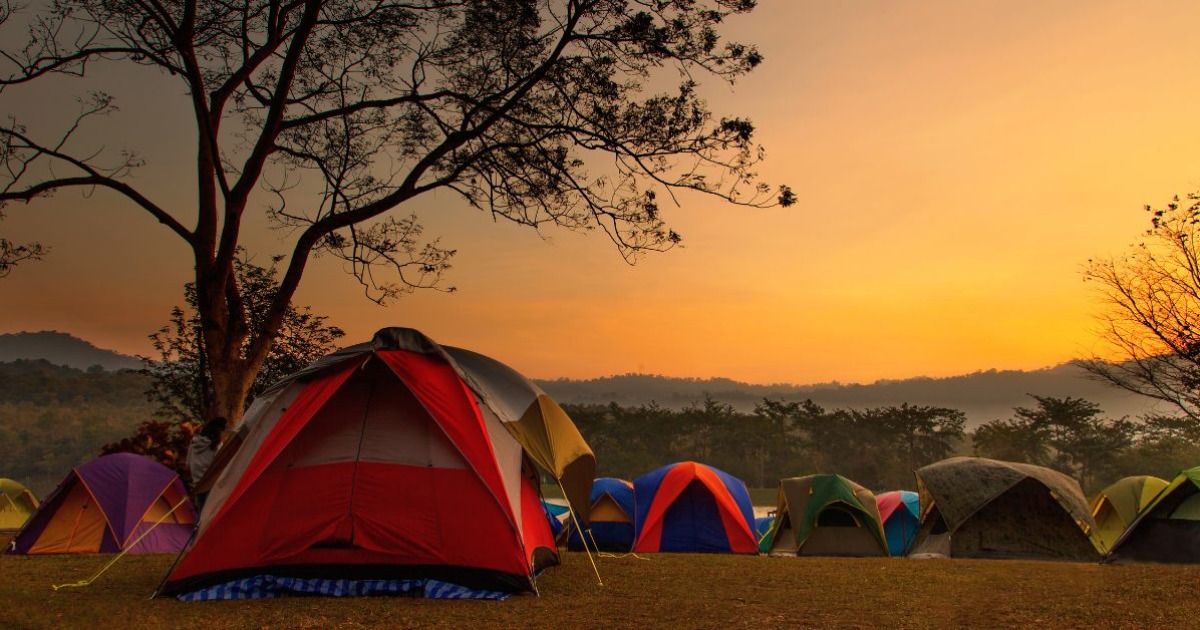 "What is camping?" is a common question for beginners wanting to go camping.
It is a fantastic way to get outdoors, explore nature, and have a great time with friends and family. The idea of camping has been around for centuries and is still popular today.
It's a great way to get away from the hustle and bustle of everyday life, and we can do it almost anywhere.
In this blog post, we'll discuss what camping is, the different types of camping, and the benefits of camping.
So, read on and get ready for your next camping adventure!
What Is Camping?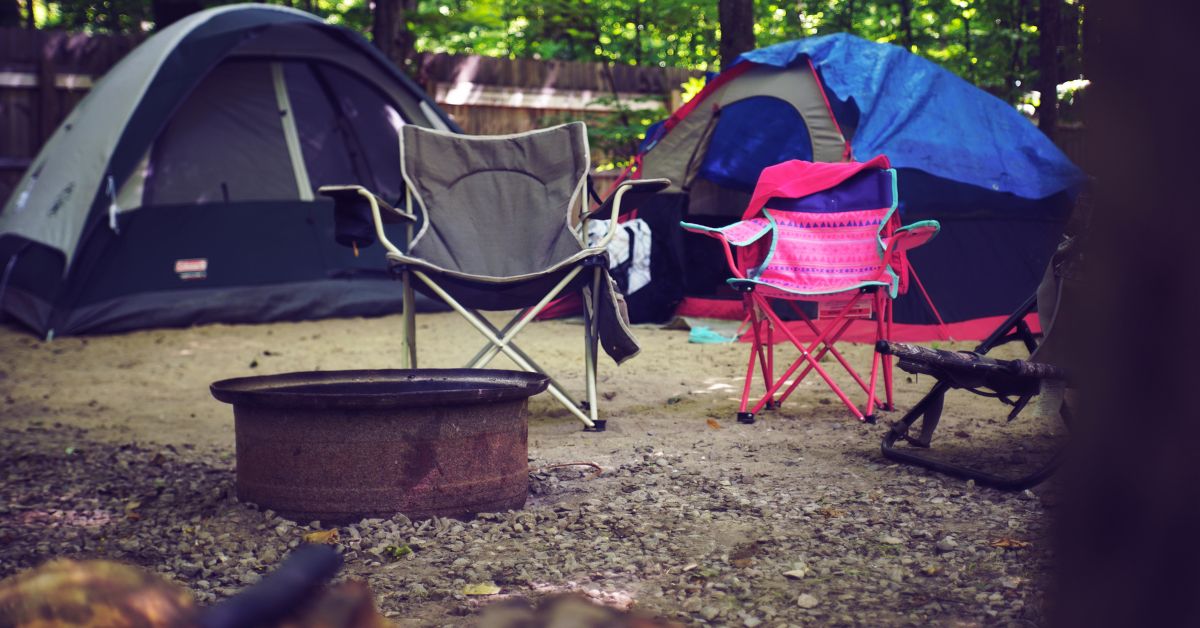 Camping is an outdoor activity
Camping is a recreational activity that involves spending time outdoors away from the comforts of home.
It is an activity that allows individuals and families to connect with nature and enjoy the beauty of the environment in a unique way.
Camping involves hiking, fishing, swimming, and sleeping in a tent or RV. We can go camping alone, with family and friends, or in a group.
Depending on the type of camping, amenities such as running water, electricity, showers, and flush toilets may be available.
Campers typically bring supplies and equipment, such as a sleeping bag, tent, and cooking supplies.
Camping is a great way to get away from everyday life and reconnect with nature in a meaningful way.
Are Camping Activities Interesting?
Yes. Camping activities are often an exciting way to spend time outdoors, providing a wealth of opportunities for exploration and adventure.
Camping allows you to connect with nature in ways you can't go in a more urban or suburban setting, such as hiking, fishing, and wildlife spotting.
Depending on the location, campers may also have the chance to swim, kayak, or canoe on nearby bodies of water.
In addition, there are plenty of fun activities to be enjoyed at campgrounds, such as campfires, outdoor cooking, stargazing, and playing games.
Camping activities provide a great way to bond with family and friends while allowing much-needed time to relax and appreciate the outdoors.
What Equipment Do You Need For Camping?
When it comes to camping, having the right equipment is essential.
Whether you opt for a camping trip in the wilderness, a car camping excursion, or a campsite trip, you need to ensure that you have all the necessary gear.
At the very least, you should make sure that you bring the following things:
A tent
Sleeping bags
A sleeping pad
A camp stove
A shovel
A first-aid kit
A headlamp
Insect repellent
A tarp for extra shelter
Flashlights
Firewood
Matches or a lighter
What Are the Common Types of Camping?
There are a variety of different types of camping that we can enjoy. The most popular types of camping are tent, hiking, car, bicycle touring, survival, and winter camping.
Tent Camping
Tent camping is a great way to get out into nature and enjoy the outdoors.
It typically involves bringing a tent, sleeping bag, camping stove, and other essentials to set up a temporary campsite.
Hiking Camping
Hiking camping is a popular activity involving traveling in the wilderness and exploring nature.
This type of camping requires hikers to bring all the necessary supplies, such as food, shelter, and clothing, to the designated location.
Car Camping
Car camping is considered the most traditional type, where a person or group of people drive to a campsite, park their car, and set up camp.
This type of camping is excellent for families and those wanting a more comfortable experience, as you can bring camping chairs, coolers, and other amenities. Still, you would need help to get backpacking.
Bicycle Touring Camping
This is when you go camping while taking a long-distance bicycle tour or journey.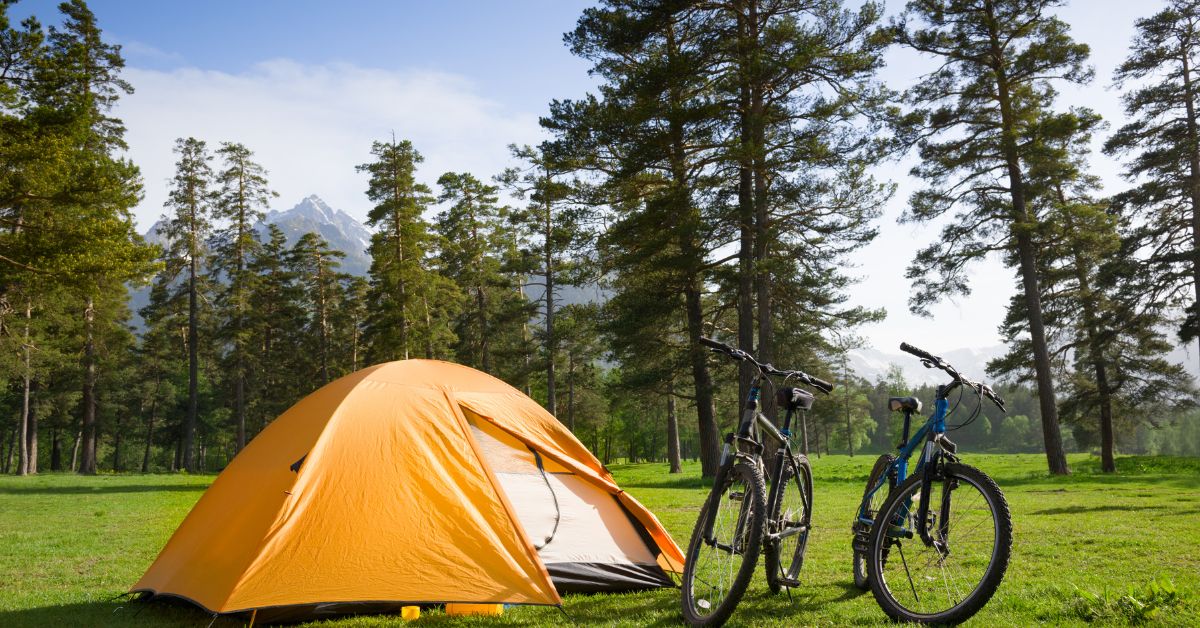 One type is bicycle touring
This camping type consists of packing your camping gear and supplies onto your bicycle and riding between campsites.
It is also a great way to stay healthy and active while camping.
Survival Camping
Survival camping is a type of camping that focuses on using primitive skills and tools to obtain food, shelter, and other necessities.
This type of camping requires a great deal of knowledge and understanding of the outdoors and remote or unfamiliar areas.
It may involve building a shelter, collecting and purifying water, foraging food, and learning primitive tools and techniques.
Winter Camping
Winter camping is a unique and exhilarating experience in which campers brave the cold temperatures and extreme conditions to enjoy the outdoors and connect with nature.
What Are the Benefits of Camping?
Camping is a great outdoor activity that has a variety of benefits. It is a great way to get some fresh air and enjoy nature, and camping can provide physical, mental, and social benefits.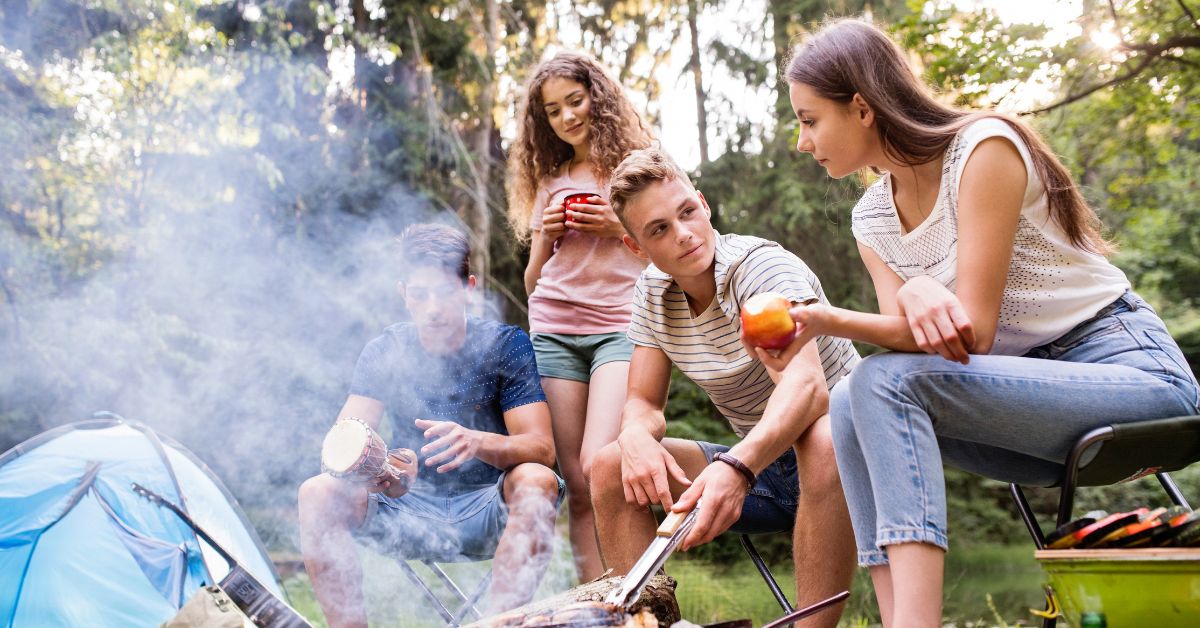 Camping brings physical, mental, and social benefits
Physically
Camping can improve physical fitness by providing an opportunity for exercise, such as setting up camp, walking, and swimming.
It can also help to improve overall health by providing access to nutritious meals, fresh air, and Vitamin D from the sun.
Mentally
It can help us escape everyday stressors and provide an opportunity for reflection and relaxation.
It can also be a great way to build social connections, allowing people to unplug from technology and connect.
Socially
It offers a unique opportunity to interact with and form relationships with like-minded individuals.
It provides an atmosphere that encourages socialization, allowing campers to bond over the shared experience of enjoying nature.
It also helps campers better understand their environment and can promote environmental conservation.
Conclusion
What is camping? It is a great way to get away from the hustle and bustle of city life and take some time to relax and enjoy nature.
Whether camping in a tent or a car, it is an enjoyable experience that all can enjoy.
Camping can be a great way to spend quality time with family and friends or get away from it all.
No matter what type of camping you choose, you can be sure that it will be an adventure and an experience you will never forget.
Thank you for reading!